// Amsterdam Houthaven/
A platform for creators

In 1876 Amsterdam Houthaven port was built for the transshipment and storage of lumber. It was the first port to be excavated in Amsterdam. The port was used for lumber that was imported mainly from Scandinavia but also from Africa, Asia and Russia. Amsterdam Houthaven remained an important commercial port many years. More and more lumber started to be transported by road and by 1945 it was decided to fill in the harbor basins.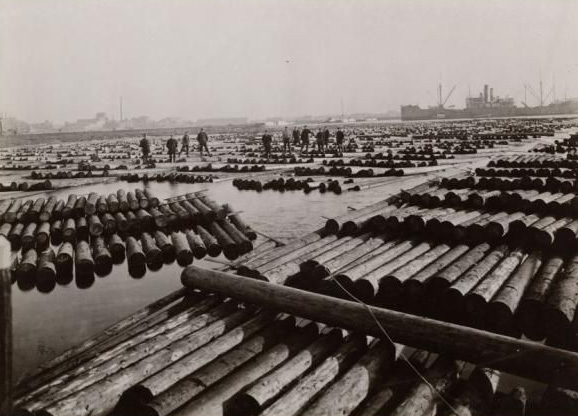 However, it was only in 2010 that the new development plan became irrevocable and it finally became possible to start building for the future. After years of crisis and precious little prosperity, Amsterdam Houthaven is now thriving like never before. This little piece of Amsterdam has become very pleasant- and desirable – place to live and work. The area was given an enormous boost by the arrival of a number of major tenants as well as hotels, the Amsterdam Theatre, restaurants and so much more in the immediate surroundings.

Moermanskkade
On the Moermanskkade there are two locations available all with a lovely view. The buildings are all architectural masterpieces that include many high-quality features. The Moermansk project consists of three iconic buildings designed by three selected top architects. It is the last available development plot located at the point of the Moermanskkade at Amsterdam Houthaven, with a fantastic view of the IJ River and the Minerva Harbour. This highly prized location 'with a view' truly amazes with its light, its looks and its levels. The core is positioned so that it makes the most of the sight lines to he water and the port. Needles to say, the spaces are exposed to the maximum amount of light. All the office floors have access to a balcony with a view over the water and windows can be opened. It is a great stimulus for the creative mind.
The possible combination of a showroom, restaurant, bar, experience centre and meeting place will definitely appeal to the future tenants. The entrance area will be designed by Fokkema & Partners. By integrating public functions, the buildings can be opened more to the surroundings. The roof can be used for initiatives such as solar cells, which Amsterdam Houthaven residents can benefit from straight away. With their own thermal heat storage, the buildings will be self-sufficient as far as climate control is concerned.
Given the current user profile of Amsterdam Houthaven, the buildings are considered as 'platforms for creators'.
Meet your neighbors
Hearst Netherlands
Universal Netherlands
Esprit
Rijnboutt Architecten
Calvin Klein